Ballinacor Estate - Pheasant Shooting in Wicklow, Ireland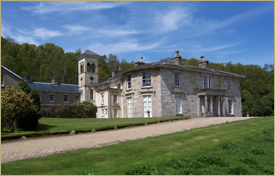 Ballinacor was established as a shooting estate over 100 years ago. We are based in Greenane, near Rathdrum in Co. Wicklow, just over an hour from Dublin airport.
It is a driven pheasant shoot, owned and managed by Sir Robert and Lady Goff, with the professional assistance of a team run by our experienced, resident Head Keeper, John Pickard. We shoot 30-35 days during the season, including Sundays.
The standard line is 10 Guns in Ireland. Double days are available to suit guests who may be travelling from abroad. A standard daily bag would be 300 400 pheasants, though it can of course be higher. Our costs are inclusive of VAT and a Shoot Room lunch, with afternoon tea and drinks in Ballinacor House, a fine Georgian home. We can assist with the processing of Irish gun licences, cartridges, airport transfers and accommodation.
Ballinacor is a scenic, hilly estate which lends itself to providing top quality, high, fast-flying driven pheasants from a wide choice of 30 drives. Fellow sportsmen are welcome to this traditional, family estate.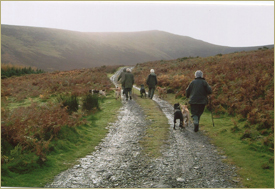 There is also sika deer stalking available on the estate: please contact John Fenton